To help you pick the best fitness tech purchase for you, I'll be walking you through 7 days with each one! We'll talk First Introductions, A Day's Worth Of Data, Pros and Cons, and What A Week [with the product] Teaches You. Feel free to discuss, ask questions, share experiences in the comments below!
Meet: the Jawbone Up.
That snazzy little black coil wrapped around my wrist is the latest in the life-fitness tracking device game. Comparable to the FuelBand – and, if I'm not mistaken, predates the FuelBand  – the Up tracks and analyzes just about everything from your sleeping patterns to how many grams of each macronutrient you're taking in over a given time period.
Kinda cool, right?
When you're at the store, the first thing you notice is the big plastic thing attached to the box… you'll want to use that to figure out your wrist size. The Up is available in sizes Small, Medium, Large, and an XL that should've launched by now. After I had my size…
…I was all set to go home and open my new toy.
See that silver cap on the end?
The cap that says "Jawbone" houses a headphone jack inside, which is how you connect it to your mobile device.
…where you have to download the Jawbone Up app from your App Store.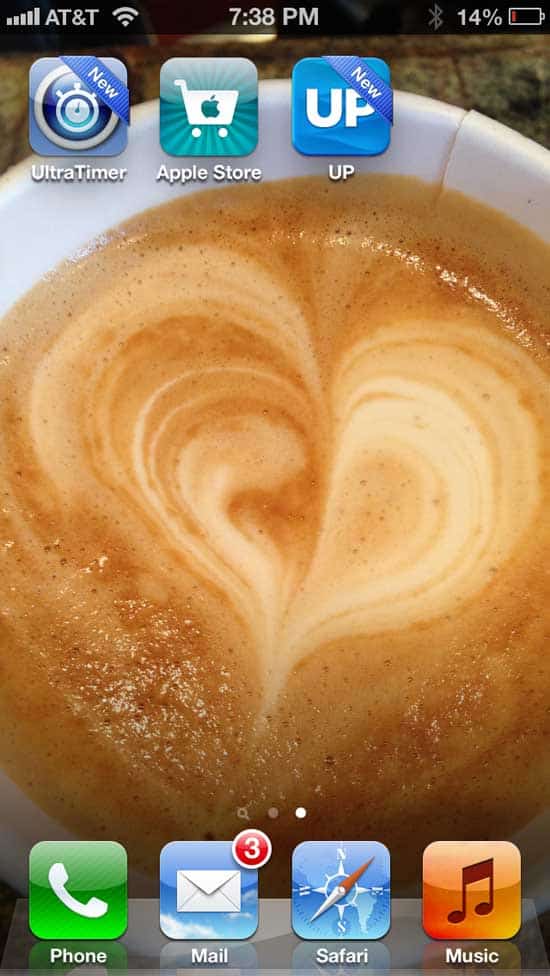 Open the app, and you're greeted with a brightly colored and generally easy-to-use interface that asks you to tell all your business:
You'll see a screen that'll explain to you how to manipulate your band:
…and once you press the button, you see your beautiful little day button!
After you've set everything up, you're taken to your home screen, where you get a brief explanation of how that works…
…and then you're all set:
How do you feel? Are you as excited about this as she is?
(I love her. She's so cute.)
Want to see what a day's worth of data looks like while wearing the UP!? Stay tuned for tomorrow's post!