In the beginning of Erika Nicole Kendall's journey, it was all about appeasing her mother, who lovingly reminded her of the fitness center that opened up around the corner from their home.
"I knew my mother was concerned about my weight, but I figured that if I at least got the membership, she'd ease up on me about it for a while," Kendall said.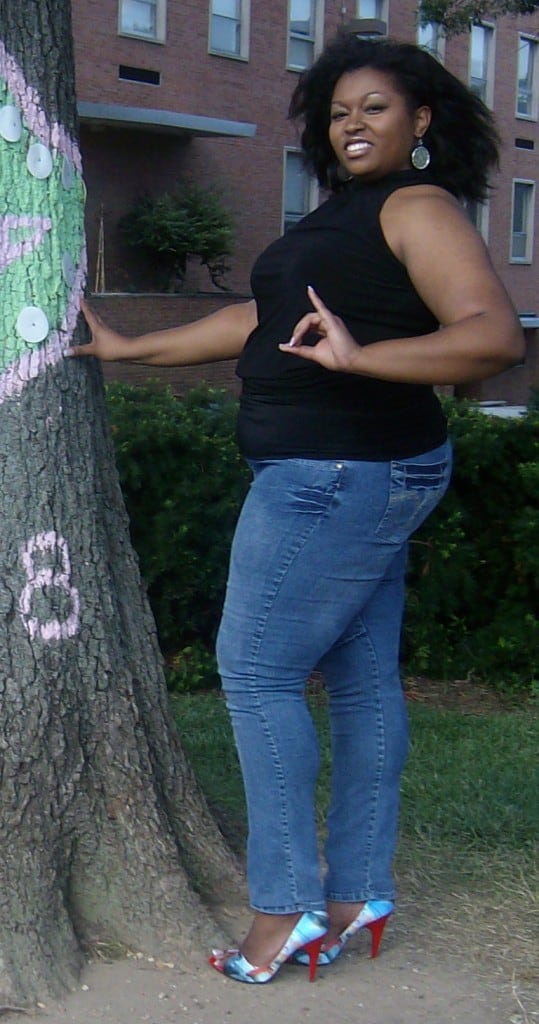 She never knew how her mother's gentle nudging would change her life.
Kendall tells the story of her early weight loss adventures in great detail in many places throughout her website, A Black Girl's Guide to Weight Loss, where she shares not only the ups and downs of her own experiences with weight loss, but also everything she's learned along the way to make her successes possible.
"I wanted a space to hold myself accountable for everything I've learned. I could never tell myself, 'Oh, I didn't know that!' Not only did I 'know' it, I wrote 1600 words about it!"
Kendall originally set out to complete a Ph.D in Ethnomusicology at the University of North Texas, but eventually became pregnant with a little girl, one whom she credits with the drastic change in the trajectory of her life. The birth of the infant, whom she chooses to identify on her website only as "Mini-Me," combined with Kendall's choice to separate from the child's father, inspired her to create her own business.
"If I went to work for someone else, I wouldn't be able to spend time with her the way I wanted. Not only that, but day care is expensive. Paying for day care would've affected how much money I would've had left over to live in a safe neighborhood, afford a car… I needed to be self-employed." she shared.
Kendall successfully ran a now-defunct online marketing and web design business, but saw her weight gain increase consistently over the course of the next two years. It was this moment where her mother convinced her to join a gym.
The result of Kendall's chronicling of her over 160-lbs-to-date weight loss journey, which has become a full-time job for her, is a massive community – over 130,000 people on Facebook, over 12,000 followers on Twitter, over 12,000 e-mail subscribers, over 7,000 members of what she refers to as her "Clean Eating Boot Camp", and thousands more across Instagram, YouTube and Pinterest – that comes together to share their successes and struggles in their own journeys, and support one another, all under the umbrella of Kendall's key components to her fitness philosophy: compassion (both for self and others), positive body image, pleasure, consistency, mindfulness, and varying one's methods of goal measurement.
"I refer to it as my #ScaleFree Philosophy – it's all about living a healthier life, not simply losing weight. You could lose weight on tic tacs and water, but that's not sustainable. That's not healthy. More importantly, you'll be miserable. If we want fuller lives and healthier approaches to being fit, we have to unpack why we're so willing to suffer so greatly for it. We have to unpack why we're so willing to starve ourselves, become pale and fragile, lose our hair, brittle nails, inelastic skin, high blood pressure, can barely lift our own purses," Kendall said. "A lot of us simply never learned how to live healthier lives out of the context of 'get skinny,' and would rather experience the fullness of life as opposed to sitting on the sidelines, too frail and hungry to actually enjoy it."
Kendall's movement is catching on. After becoming certified in Women's Fitness, Weight Loss, and Fitness Nutrition by the National Academy of Sports Medicine, she's been called on to speak at countless conferences to help connect people to what she calls their "Come to Fitness" moment. Recently making an appearance at the Black Girls Run! Sweat With Your Sole Conference in 2013, Kendall held multiple massive Q&A sessions where she took rapid-fire questions and shared resources and tips with people to help them get the answers they need.
"For me, I know that the answer won't be the same for every person, but I can at least give them the tools they need to find out exactly what will work best for their individual lives. That's not me dictating to people – it's me connecting them with just enough information to empower them to be proactive. That's an esteem-booster. It makes fitness feel more possible for people," Kendall shared.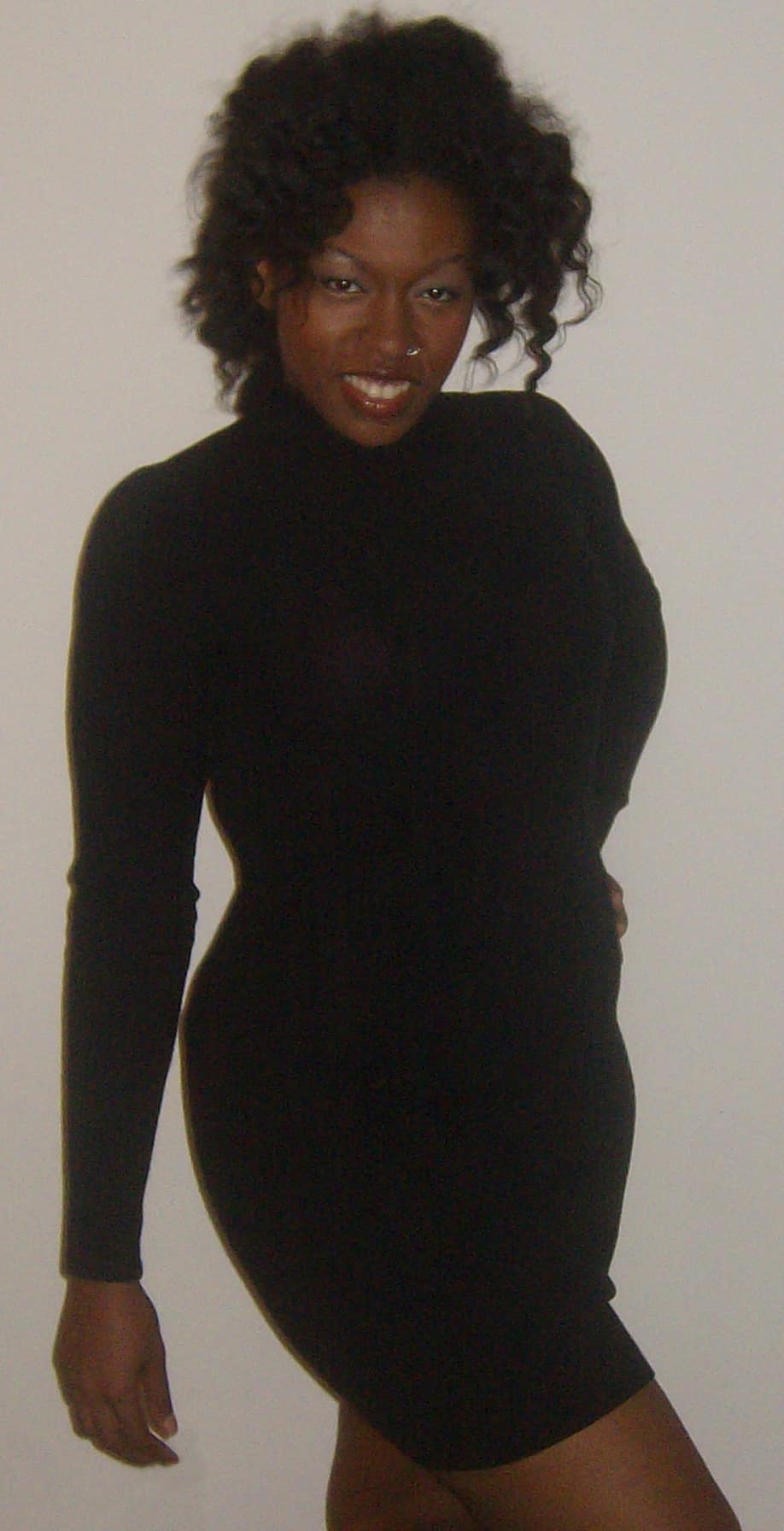 Kendall has shared her messages of positivity and sustainable fitness in reputable organizations such as NPR and The New York Times and Salon, from NYMag.com to US News to EBONY.com where she once held a weekly fitness column for over a year, aptly titled "Get Life."
"It was actually my editor (Jamilah Lemieux, EBONY.com's Senior Digital Editor) who came up with the title. We agreed that my healthy approach to fitness and making it a part of you is literally the stuff of life, so hopefully my column would both inspire and encourage people to go out and get it!"
The blog itself, BGG2WL, and Kendall's story, have been featured everywhere from the front page of AOL.com to Shape.com, from Woman's Day to Yahoo! Health, from NYDaily News to The Root. Kendall has appeared on both Dr. Oz and The Doctors for her success and positive message, has appeared on MSNBC to talk health-related current events, and has been featured in major print publications such as Ladies Home Journal and Essence Magazine.
Kendall also travels and speaks about blogging within the healthy living blogger world, as well. A regular at major conferences like BlogHer, Kendall will also be a part of the keynote panel at FitBloggin' 2014 in Savannah, and is slated to be at BlogHer as well as BlogHerFood this year. She does everything from food and recipe demos to discussing and debating healthy living matters affecting us all.
"I never imagined this would all come from me scribbling notes to myself on a website. I not only get to share my story with others and empower them to make it happen for themselves, but I also get to read and learn from the community, too. This has become a place where people can come, read, share, feel protected, and learn from one another. It's a safe space for not just them, but for me, too. We all truly love what we've built here, and it shows in our collective hard work."