I've got to admit—I love a super-cute sports bra. I love it even more when it's super-cheap, too.
Enter: Forever 21's activewear.
Once upon a time, when I blogged about cheap ways to stock up on workout clothes, I put Forever 21 on my list because it was not only accessible to most folks, but affordable too, despite not being too stylish. Now, however, it's much more trendy. And thank goodness, too—not everyone wants to shell out a c-note for a swaggy pair of tights.
Forever 21 sprung for a mini-haul for me to check out their activewear, and I shared that on my IG (do you follow me at @bgg2wl?)…
…but what I didn't share, was the specifics of what I got! Here's a look at my F21 mini-haul (and, if you use any of my links to buy, F21 gives me a few coins as a thank you for showing you the light!):
Active Scuba-Knit Hooded Jacket—this jacket is warm, cozy, and my favorite color! It's more of a to-and-fro kind of thing, not a wear-while-you-run kind of thing, and for that, it has won my heart. (Pro-tip: These are a perfect match.)
Active Cut-Out Crop Top—I've already worn this several times in my spin class, and I love it. It has very light cups in it, and is just the right length to end right at the bottom of my rib cage (I'm pretty tall). It does a pretty good job staying put, too.
Active Seamless Crop Top—This top comes with paneled moisture-wicking material in the front and back, capped off with mesh sleeves. I'm looking forward to wearing this with my….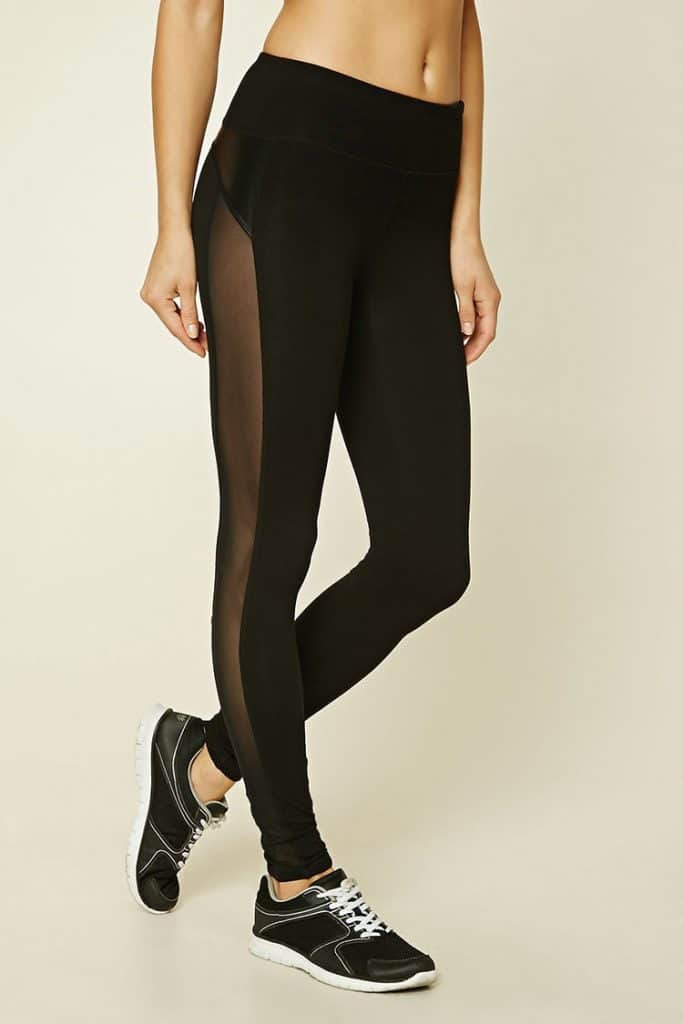 Active Mesh Panel Leggings—because why not, obviously. Moisture-wicking, but the mesh isn't too stretchy.
Medium Impact – Sports Bra— If you're a B-cup or below, you might be able to get away with medium-impact activity in it. As much as I love this bra, for me, a breastfeeding C-cup, it's more of a low-impact joint for me.
Active Run Graphic Tights—Cute, cozy, with a waist high enough to cover an especially curvy booty. You might wanna consider ordering a size up if you've got some extra curve in that hip, though.
I also snagged a few finger rings to rock when my mani is super-fresh, of course, because I'm me.
What's your favorite thing in Forever 21's Activewear line?
For more on cheap workout clothes:
Fashionably Fit: Tips for Buying Workout Tights for Curvy Figures