A while ago, I was given the opportunity to check out Gaiam's newest venture, an online streaming service complete with just about every single video you've ever seen Gaiam sell, promote, all of it. Seriously. Spend 30 minutes scrolling through the site, and you'll believe that every single video every created ever is there.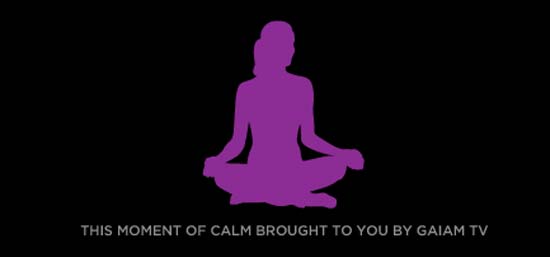 In short… you know what I've been spending my past two weeks doing, right?
Not only did I finally get to check out the Fat, Sick and Nearly Dead video that everyone had been talking about, but imagine my pleasure in seeing Gaiam also promoting another favorite of mine that I keep talking up:
The site's not just documentaries, though – though, to me, that's a big draw. The Active and Wellness section has tons of exercise videos, complete with levels from "beginner" to "advanced," everything from cardio to yoga (and a category specifically for Jillian Michaels), pilates and dance. I mean, there's a ton, here.
I look at it like this – if I only had $20 to spend towards getting in a good workout each month, I could purchase 1 good fitness DVD and use it for a month, or I could know full well that I'd prefer to spend it in a way that'd allow me to get access to tons of different videos each month… especially if I know I get bored easily.
Me, personally, I fell in love with this video riiiight here…
…and wound up rushing to eBay to figure out how I could buy it. I think I used this video 6 days in a row trying to get like Seane. I'm pretty sure she's my dream instructor.
Don't tell her I said that, though… unless you can make it sound less weird.
Using my special link to access GaiamTV will get you ten days worth of access to the service free, where you can check out not only my favorite documentary (seen above), but you can also watch tons of other documentaries as well as just about every other video Gaiam has had a hand in creating.
So, tell me, y'all – do we love it?
Disclaimer: FitFluential, LLC compensated me for this post. All opinions, however, are my own.