Emphasis on the "or something," of course:
As New York department store Barneys gears up for its annual holiday campaign, they've announced something for the kids: A runway display that will feature classic Disney stars like Mickey and Minnie Mouse.

But, to make the mouse duo more "appropriate" for the runway, the characters will be taller and skinnier than their actual size — a decision that has some people outraged because of the message it sends to young children about body image:

Barneys' creative director, Dennis Freedman, explained the decision to make Minnie Mouse 5″11 and significantly skinnier by saying that Minnie would otherwise not "look so good":

"When we got to the moment when all Disney characters walk on the runway, there was a discussion," Freedman recalled. "The standard Minnie Mouse will not look so good in a Lanvin dress. There was a real moment of silence, because these characters don't change. I said, 'If we're going to make this work, we have to have a 5-foot-11 Minnie,' and they agreed. When you see Goofy, Minnie and Mickey, they are runway models."

Barneys' move is reminiscent of a similarly problematic marketing tactic from another department store. Last month, JCPenney drastically altered the size of its mannequins, slimming them down to the point where the mannequins' legs were actually skinnier than a human arm. [source]
There's just something about a hypersexualized children's cartoon character, drastically slimmed down in a mini skirt – a cartoon character, mind you – that just makes me sad. It's just… it's weird.
For comparison, check out Goofy: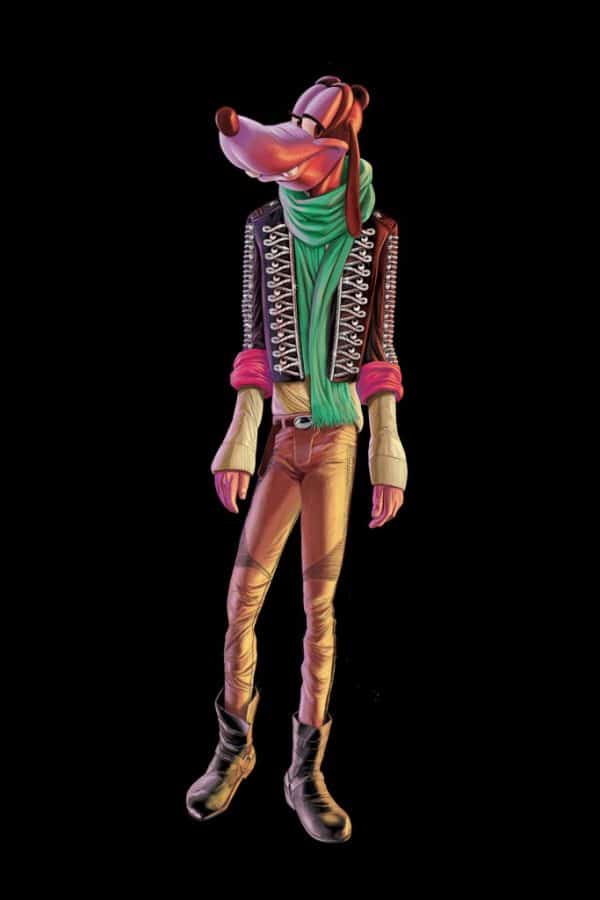 Uh…huh.
The saddest part of the article, for me, is the final paragraph, which links to this tidbit of information:
A new campaign that aims to empower teenagers from today's image and weight obsessed society has revealed that the number one wish for 11 to 17-year-old girls is to be thinner.

Miss Representation has released facts during its Keep It Real campaign, revealing that 80per cent of ten-year-old girls say they have been on a diet and 81per cent are afraid of getting fat.

Adults have become accustomed to dealing with society's constant and pervasive body pressure, but how young girls handle the idea that their value lies in youth, beauty and sexuality is troubling to many.

The facts, which come from lengthy studies published in the Journal of Christian Nursing, also revealed that 53per cent of 13-year-old girls are unhappy with their bodies, a number that increases to 78per cent by age 17.

Apparently three out of four teenage girls feel depressed, guilty and shameful after spending three minutes looking through a fashion magazine.[source]
I'm going to be realistic and say that, while I doubt a "fashion magazine" would affect many of the little girls I see and talk to each day… I bet the latest music video probably does. In fact, I'm pretty sure it affects many of the grown women I encounter each day, too.
Serious question: what do we do about this?