Ahhh, winter. Savory, shivering winter.
Eager to get the jump on my winter activity routine, I planned to go for a walk this morning. I grabbed my baby carrier and strapped Sprout to my chest, stepped up my hat and glove game, and Mini-me, Sprout, and I headed out the door.
Now, I? I was fine. Sprout, however? He was having no parts of it. Never mind Mini, who fussed at me the entire time we were outside about how cold it was, how miserable she was, how she couldn't believe I'd have her out in the cold.
This morning, the wind chill was -1 degree. I can't even put an "s" on that. One degree.
It looks like this winter's going to be an indoor workout season.
Lucky for me – and you – there are plenty of ways to help you keep active all within the confines of your own home.
Here are four of my favorite apps to help you get that aerobics class-vibe in your own space.
1) YogaGlo & FitnessGlo— I've been using these two for I don't even know how long. Actually, when the FitnessGlo team reached out to me to promote the site, I'd already been using the YogaGlo app for months! YogaGlo (YG) and FitnessGlo (FG) take your favorite teachers—Dice Iida-Klein, Seane Corn, Tiffany Cruikshank, Kathryn Budig, Jason Crandell, and more—into the classroom environment, instead of being in front of a camera in isolation. You get to not only see their form and how they transition from move to move, but you also get to see them perfect the form of other students in the classroom, which helps you, too.
2) CodyApp— CodyApp is simple. Trainers from all over the globe, teaching everything from Yoga-inspired Calisthenics to Powerlifting to Flexibility to Yoga for Every Body, create their own curriculum that you can buy, often sold as regular plans lasting 30 days or sold in "bundles" where you can buy multiple plans for the cheap-cheap. (What can I say? I like cheap.) This is better than a DVD, in my mind, because it's more than merely one class—the plans are built to work together, often with a calendar outlining when to do what, often lasting 30 days—but they're often sold for the same price as many other DVD titles of equal or higher caliber. The videos, as far as I've seen, are often pretty well done and the teachers put in work to make sure you're getting your money's worth. Check out Everybody Yoga by Jessamyn Stanley (and you can read my review of her class here!), or BodyStrong by Ashley Galvin for two of my favorite plans.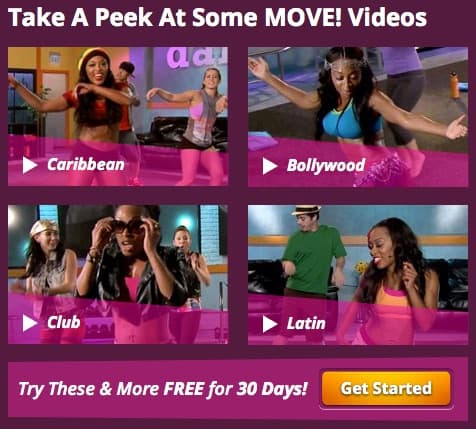 3) DailyBurn— If you know YouTube fitness personality Keaira LaShae and Biggest Loser alumni Bob Harper, then you know DailyBurn. With a premise similar to Cody, DailyBurn has tons of classes available created by widely-known trainers who take their craft seriously, but with one big difference: instead of paying one fee for one plan (after a free 30-day trial), you pay a monthly fee and get access to all of what DailyBurn has to offer, both old and new. It's a great way to keep a fresh supply of workout material on tap. And, on top of all that, there's also DailyBurn365—every day, at 9AM Eastern, you can catch a live class through the DailyBurn app!
4) Gaia (formerly GaiamTV)—I think we're all familiar with Gaiam, right? A bajillion fitness DVDs, tons of stylish and functional fitness gear? Well, now, for a super-cheap rate, Gaiam offers not only access to their entire collection of fitness DVDs, but access to many other healthy living and eco-friendly documentaries through their newly-named digital media hub, Gaia! Covering everything from metaphysics and nutrition to natural healing and the environment, and offering plenty for the budding fitness enthusiast in you to try out, and a low, low starter price of merely $0.99—yes, less than a dollar—you've got plenty to keep you moving!
So, tell me: which one are you trying first? What service is your favorite? Which ones am I missing? Sound off!