Please note: This post represents a compensated editorial partnership with The Family Dinner Project, as a means of sharing with the world the importance of compassion, empathy, and giving in all things we do. That being said, all stories and opinions are my own, because I'm a boss.
I want to tell you a story.
One day, my then-7-year-old, affectionately known around here as Mini-me, and I were walking around one of the local farmer's markets in the city. I take her out there often, because her curiosity makes me happy – New York City's Union Square on a Wednesday is always so full of different and unique people, foods she's never heard of, and events she'd never imagined. We're both experiencing so much for the first time, and she's great for making me think.
I'd decided that I would pick up something quick for lunch, so I stopped by Pret, thinking we'd get a couple of quick sandwiches and scram.
This, unfortunately, was the day I'd learn that when you give a 7-year-old an inch, they take the whole football field.
5 minutes and $30 later – I mean, it was Pret – I walked out of the store dazed, confused, and annoyed. I'd never spent that much money at that kind of place – I'm partial to eating at home – and had no idea what compelled me to spend that much. Whatever, no biggie. It was a great day.
We turned the corner and headed towards – where else? – Foot Locker, when we passed who appeared to be a young AfroLatino sitting on the ground, holding up a cardboard sign. He couldn't have been older than 15, which left me so confused. Homelessness in New York takes on so, so many forms, and you see many of them throughout the day if you're on the move enough. I had never seen a homeless minor before that day and, apparently, neither had Mini-me, because she was just as caught off guard as I was by his youth and his situation.
"Mom, why do kids become homeless?"
How on Earth am I supposed to answer that? She asked the question so closely to him – possibly even within earshot – that I started to walk a bit faster so as not to embarrass him or many him feel bad. I wasn't expecting her question, and had no idea where this conversation was going to go.
"Because sometimes, honey, things get so bad at home for some kids that they'd rather be out living on the streets than at home suffering."
"What could make it so bad at home that you would want to live out here? It's so cold, it gets dark out!"
"Maybe if your parents abuse you, maybe they don't accept you for who you are…" and my voice trailed off. What I was telling her, was the polite version of what I really wanted to say. You can never truly give children the full story, can you?
I started to slow down, as my brain flew through the reasons why a teen would be without a home: at-home neglect from caregivers, aging out of the foster care system; running from physical, mental, or sexual abuse; mental illness; or simply severe family hardship. He might be sitting here alone, but his sister could be sitting on the other side of the square, his mother a few blocks up north. Either way, it is a difficult and demoralizing experience to live without a place to call home, and to be uncertain of where your next meal would come from.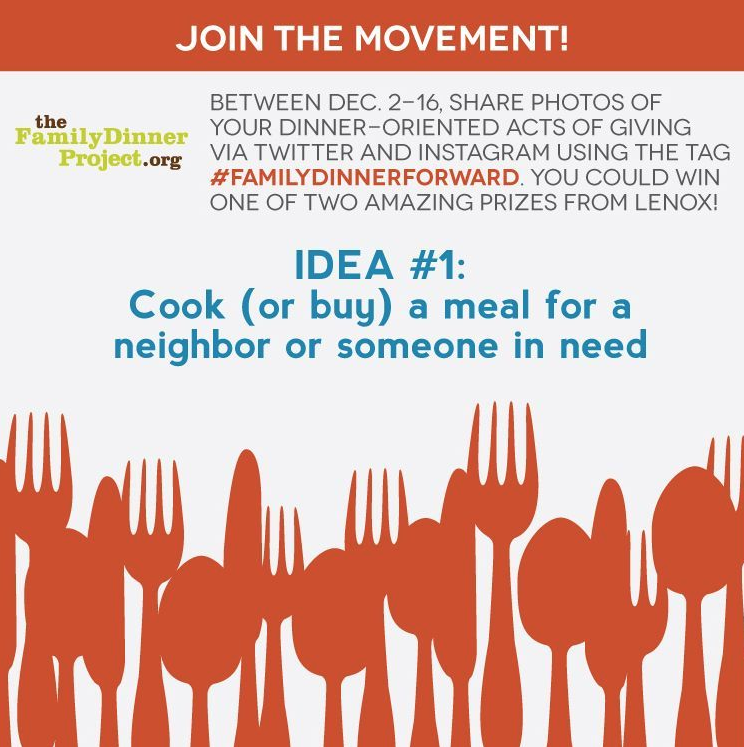 I didn't even notice that Mini-me was tugging on my sleeve, and eventually put on the brakes:
"Mommy, can we give him our food?"
My annoyance at having spent so much on this darn food in the first place subsided, and my eyes welled up with tears. And so did hers.
"If I were on the street, I would want someone to help me out. So, can we give our food to him? We have food at home." As she said that we have food at home, tears welled up in her eyes.
I nodded and handed her the bag. We walked up to him, and Mini-me asked, "Hey, are you hungry?"
Before he could answer, I cut him off – "Honey, just…"
"Here you go!"
He said his thank yous, and I shook my head, the universal sign for "Don't worry about it." As we walked off, Mini-me turned around and said, "I hope everything will be okay soon." I heard him call out, "Me, too."
Compassion is a hard lesson to teach. We rush through life thinking about our lives and how stressed out we are and how hard things are for us that, when we consider what others are going through, we do it through a lens of comparison. "Oh, yeah? it's hard for you? Well, what about me?"
To simply look at how the stress of another human being's life is affecting them, and to offer an empathetic ear or hug, many of us don't learn that until we are well into adulthood – I know that I sure didn't – and some of us never learn how to do that. I have no idea how we managed to teach it to a 7 year old, but I'm glad she knows.
After we turned the corner, I wanted to ugly cry so badly, so I ducked off with her into one of my favorite restaurants where we could sit down, in partial darkness, and have a good meal.. and I could let off a few tears unnoticed. I jumped on Twitter because I had so many questions, and many people graciously shared their stories of enduring periods of homelessness with me so that I could learn.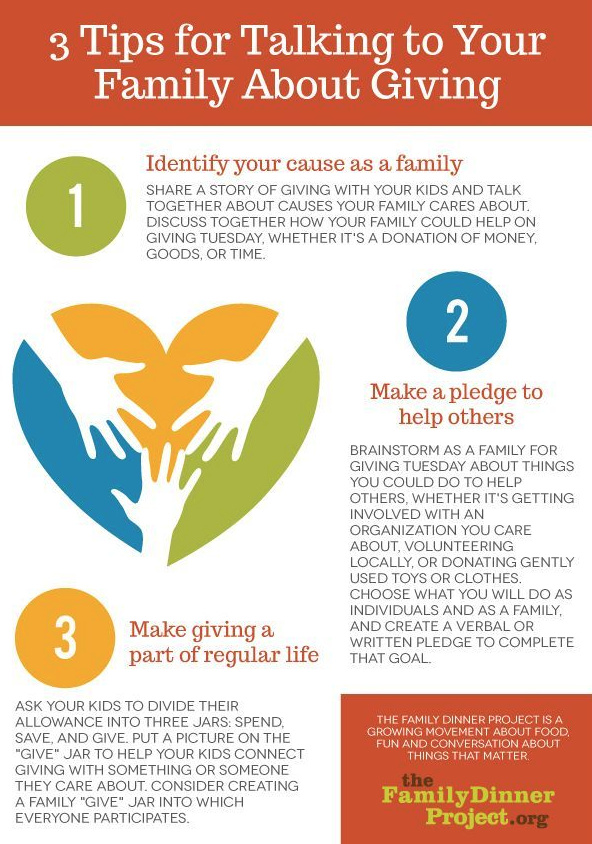 This is why I'm sharing this story with you, sponsored in part by FamilyDinnerProject.org, because as this is the season of giving to our loved ones, we should think of those who could use all the extra compassion and empathy and, yes, food that we can spare. For many of us, the holidays are cold and they're lonely. As we all get our new trinkets and our heaping piles of leftovers, consider packing up a plate or two for someone who could use it. Consider giving up those old coats to someone who could use it. And, above all else, always remember to turn a compassionate eye – not a blind one – to the least fortunate around us. Not only because they could use the support, but because modeling compassion in our behavior is the best way to teach our children. It literally makes the world a better place.
PS: Please join me and the rest of the #familydinnerforward bloggers for a Twitter chat discussing giving and the #familydinnerforward initiatives on Monday, December 1st from noon to 1PM EST! Two winners will be drawn at random to receive four 4-piece plate settings from Lenox!