This post was sponsored by FitFluential on behalf of Reebok, but – as always – my opinions are never for sale.
When I saw the photos from the Reebok Skyscape party in the city a few weekends ago on Housewife Glamour, I was actually excited! It's hard to find cute sportswear shoes for women, and having something cute and comfy to run errands in that aren't so reminiscent of your Grandma's slip-ons is actually a bit of a challenge.
However… meet the Skyscape. I'm sorry, but… let's just say I'm a fan of pink.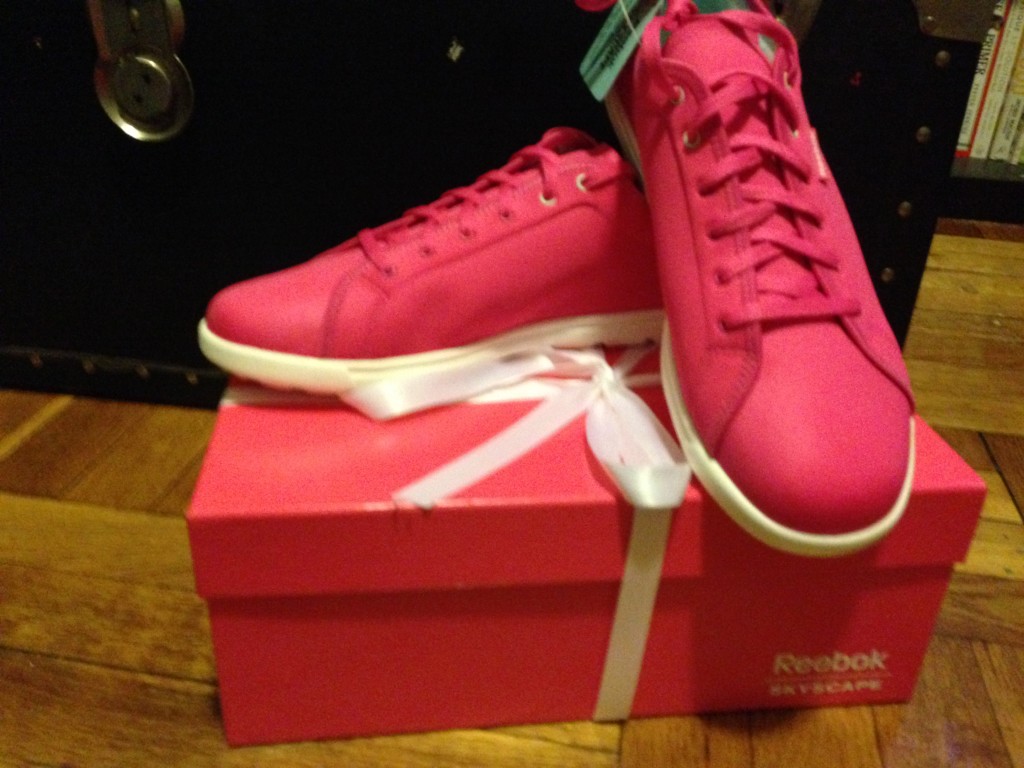 Wrapped complete in a Tiffany-esque box – I'm a sucker for a white bow – and paired with a matching nylon bag as many sportswear shoes do nowadays, these cute and comfy machine washable shoes provide a stylish comfort and seamless style that you don't expect.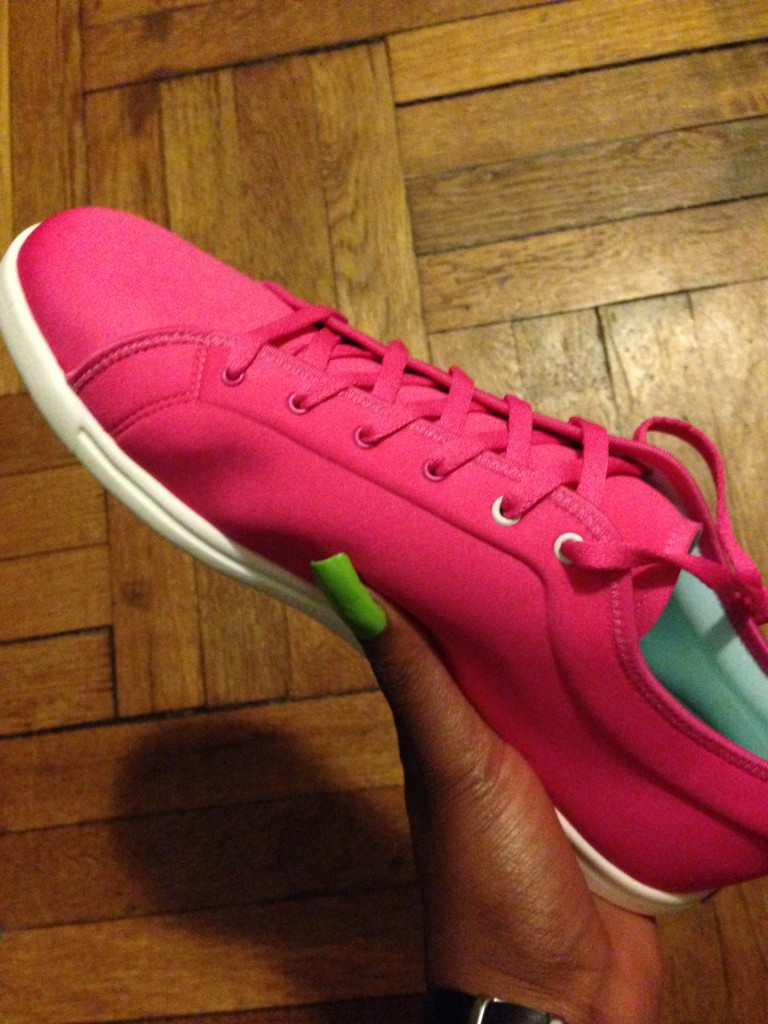 The shoe has light traction on the bottom – maybe not enough to run to the train, but enough to keep you from slipping if you have to dart through hoards of pedestrians on the streets or in the mall.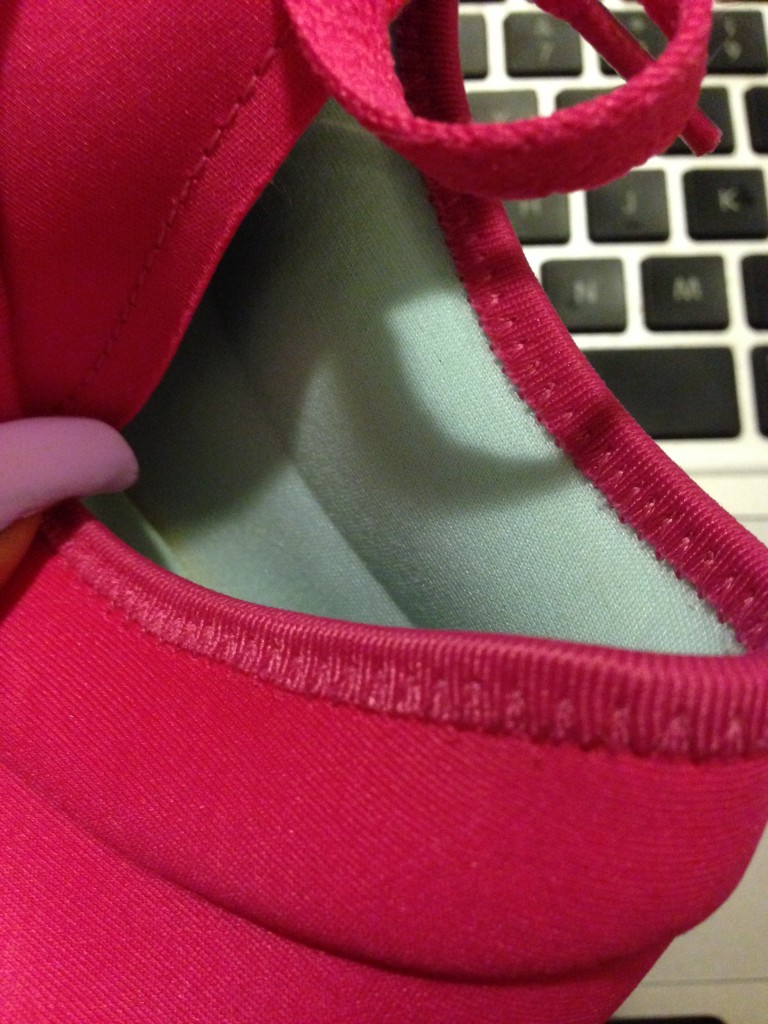 The Skyscapes are incredibly comfortable. They're so light, you hardly feel like you have anything on. They're super flexible, and move right along with your foot.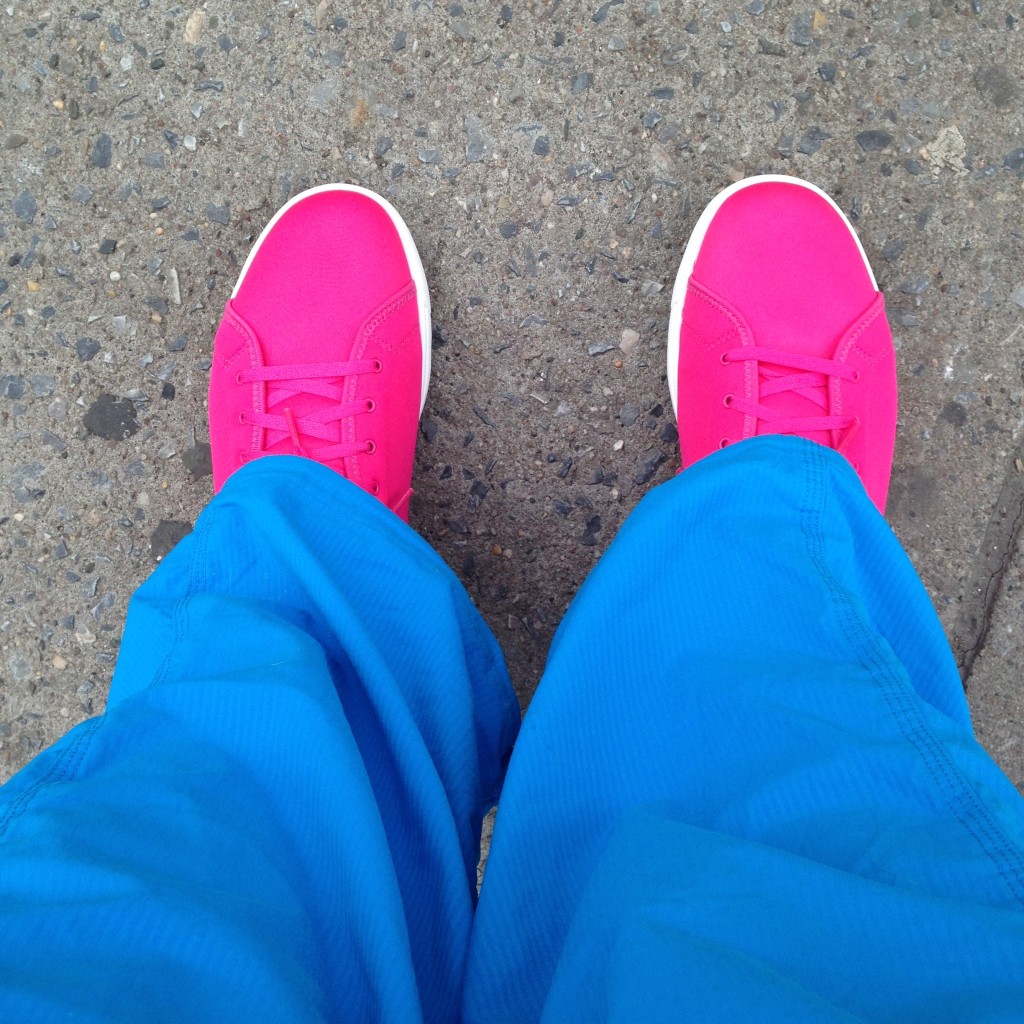 And, on this day, I was feeling like being ultra-colorful.
After a day of darting across creating wearing my running shoes, it's nice to have something cute and comfy to slip-on to relax in. For me, the Skyscapes were exactly that.
Have you tried on the @Reebok Skyscapes? If so, what did you think?