By way of partnership with Nissan and Glam, I want to share this video of a gorgeous girl with a stunning space. In this video, Latham Thomas, the well-known yoga teacher and founder of MamaGlow.com, took a little time to share with Glam all about how she cultivates a space for wellness and relaxation in her stunning Manhattan apartment. The space is gorgeous, and the view is breathtaking. It's clear that Latham has put an immense amount of thought into her living space, right down to the intentions in the toiletries. (I'm gonna need to get my hands on those bath salts – "I am able to give and receive love in all its forms?" Love it!)
Latham is inspiring. And I love how she is presented as being a woman who has it all, because she certainly has the dream apartment! It's not an image we see often enough from women who look like us. It does, however, make me wonder.
We so often see the fruits of one's labor – we see Latham's gorgeous apartment, the white space, the kitchen (pardon me while I wipe up my drool), and the tub – but do we ever think of the blood, sweat, and tears it took to get there? Having it all is inspiring, but shouldn't we shift our mentality from appreciating the "having" part to acknowledging the hard work it takes to get there?
The yogi in me questions "having it all" in favor of wanting and being grateful for what we have, while simultaneously understanding that hard work is often rewarded with more resources in our modern society, and being thankful for all of that along the way, too.
Seeing Latham's home space definitely inspired me – I'm more of a brownstone-type, but I occasionally fantasize about one day owning a giant loft space in the city (don't laugh!) – to work hard to change the way the world sees health and fitness, and hope that staying true to my purpose rewards me, too!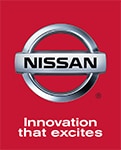 With its stylish looks and premium interior, the Nissan Altima is just as much an individual as you are. Not fitting into one mold is what makes the Nissan Altima not only unique, but very exciting!
Disclosure: Compensation was provided by Nissan via Mode Media.  The opinions expressed herein are those of the author and are not indicative of the opinions or positions of Nissan.